Our Administrators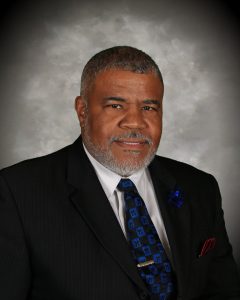 Education

B.S.Ed., Secondary Education: Mathematics
M.Ed., Educational Administration and Supervision

Professional Certifications

Mathematics 7-12
Secondary Principal 7-12
Principal PK-12
A long-time administrator, James R. Williams proudly serves as one of Franklin S. Edmonds Elementary School's Co-Principals.  Versed in the Community Schools Model and an expert in partnership and resource development, Mr. Williams previously served as the Principal of the Kensington Health Sciences Academy (KHSA).
Affectionately known as the "Mayor of Kensington," Mr. Williams' many successes as Principal of KHSA led to him being tapped for a role in central office where he worked closely with the Chief Academic Officer to execute the priorities of the Superintendent around college and career readiness.  While Mr. Williams enjoyed that mission-critical work a great deal, he missed the daily interactions with and continuous opportunity to be a role model and mentor to young people, which prompted him to return back to the school level where he served as the Co-Principal at Samuel W. Pennypacker Elementary School.
In addition to his service to students and families in the School District of Philadelphia as an Elementary School and High School Principal, Mr. Williams has also been an Academic Coach for Mathematics and a Mathematics Teacher.
---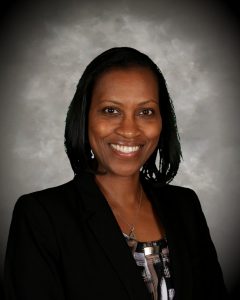 Education

B.S., Business Administration: Accounting
M.Ed., Educational Administration

Professional Certifications

Elementary K-6
Vocational Administrative Director 7-12
Principal PK-12
Mrs. Wanda M. Sago, Assistant Principal, came to Franklin S. Edmonds Elementary School in August 2019 following a three-year stint as the Assistant Principal at Benjamin Franklin Academics Plus Elementary School in Philadelphia's Lawncrest neighborhood.  AP Sago supports the Edmonds School Community by providing oversight of the following leadership tasks and activities: Federal Programs, Multi-Tiered Systems of Support (MTSS), Pupil Personnel Services, School Organization (Rostering & Scheduling), and Special Education and Section 504.
Prior to becoming an Assistant Principal, Mrs. Sago was a classroom teacher, who taught all content areas in 1st, 2nd, 3rd, 4th, and 5th grades.  (4th and 5th grade remain Mrs. Sago's favorite grades to this day!)  Additionally, she taught Mathematics Intervention to students in all grades – Kindergarten through 8th grade – and served as the Roster Chairperson for her school.