Our History
The F. S. Edmonds Elementary School was built in 1948. Our school is named for Dr. Franklin Spencer Edmonds, (March 28, 1874 – October 29, 1945),  a distinguished lawyer, educator and legislator. He was a member of the Philadelphia Board of Education and Pennsylvania House of Representatives. We are proud to be part of his legacy.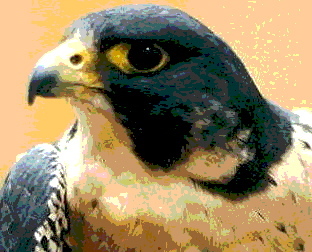 In 2004, we dedicated the Richard Topolsky Memorial Playground and Auditoriun. The playground was a cooperative effort between the school, community and district to provide the neighborhood with a safe play area.
Early in Edmonds' history, our school mascot was a Teddy Bear. In the early 1980's, there was a contest held where the sixth grade students submitted drawings and a panel of judges chose the falcon to be the new school mascot. The falcon was chosen because it is a symbol of leadership and strength.